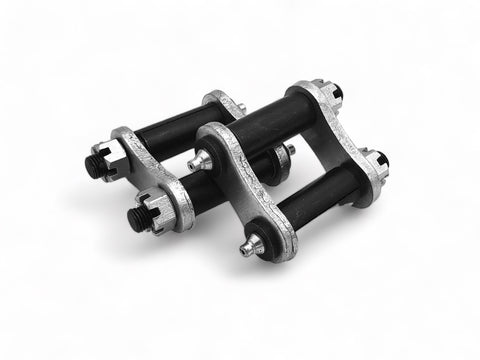 Front Spring Shackles 1.75" Width .6875" Metal Bushings Greasable - Ford Model A 1928-1931
$ 33.99
DESCRIPTION
Modern interpretation of the original Ford front spring shackle with press-in style bushings and zerk fittings. These shackles will only fit original springs and perches. If using an aftermarket spring, please see our original look .75" bushed shackle sets.
Dimensions are 1 3/4" x 11/16" x 11/16"
Rolled Steel Bushings: 11/16" or .6875"