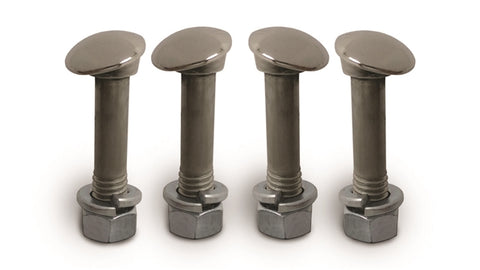 Ford Headlight Bar Bolt Kit Polished - 1932
$ 31.99
FEATURES:

Fits 1932 Ford and Roadster Supply's Model A fendered car headlight bars.

Made from investment cast, polished stainless steel and includes nuts and lock washers. Designed with the correct head, angle, and shoulder to fit right and hold headlight bar snug against fenders.


WHAT'S INCLUDED:


| | |
| --- | --- |
| 4 (FOUR) | 1932 Polished Stainless Steel Headlight Bar Bolts |


NOTES & TIPS:

This bolt is designed to suit 1932 ford headlight bar ends which is what we use on our Roadster Supply Model A headlight bars, making it the right fit for all Roadster Supply fendered car headlight bars.