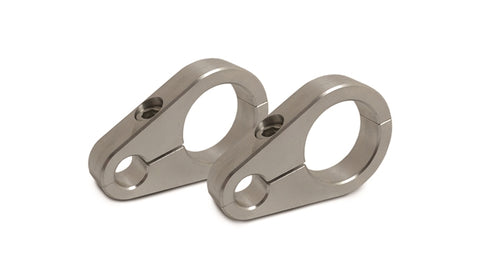 E-Brake Cable Clamps
$ 39.99
PART NUMBER:RSC-65470
FEATURES:

These little brackets will make all the difference on your rolling chassis. The clamps mount to 7/8" tube diameters (common for 99 percent of ladder bars) and accept all the common e-brake cables. A little nicer than the old 'Ziptie' method! Silver anodize finish to protect from oxidizing.

WHAT'S INCLUDED:

| | |
| --- | --- |
| 2 (TWO) | E-Brake Cable Clamps |

NOTES & TIPS:

Clamps are made oversize with bore at 0.900" (not 0.875") to accommodate tube size variation, powder coat build up, etc... If clamps do not go tight on the tubing, they can be sanded at the split to reduce the bore size.