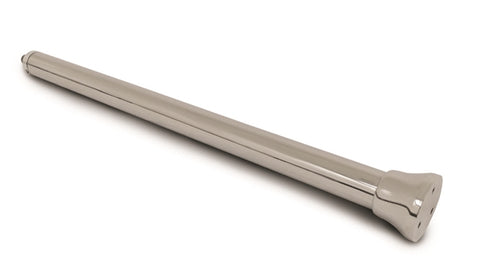 3 Bolt Hot Rod Steering Column 1 3/4" OD Polished - Specify Length
$ 279.99
PART NUMBER:RSC-10100
FEATURES:

Choose from various industry standard lengths.

Output Shaft Spline Count: 3/4" - 36
Column OD: 1.750"
Steering Wheel Flange: 3" OD for 3 Bolt Wheel
Bolt Pattern: 3 X 1.75" with 5/16-18 Thread

All made in USA. Features a bell shaped steering hub to suit all standard 3 bolt wheels CNC machined from 304 stainless steel and 304 SS tubing for the column tube. Finished off with a billet aluminum, CNC machined lock collar that holds the colum together and keeps the engine bay looking clean. The 3/4" - 36 spline shaft allows for fine tuning of the steering to get it sitting perfectly straight in the car and extrudes from the column 1" to attach the UJ. 

WHAT'S INCLUDED:

| | |
| --- | --- |
| 1 (ONE) | 3 Bolt 1 3/4" OD Stainless Steel Hot Rod Column |

NOTES & TIPS:

We recommend always measuring before buying any steering column. These columns are NOT able to be cut down or shortened without re-broaching the column shaft or machining your own DD profile at the bottom of the shaft.

Remember to always use Anti-Seize on all stainless steel and aluminum parts.